Explore and feel the magic of the Arctic Ice!
Welcome to the Arctic – welcome to Icecamp Greenland!
The Icecamp truly is a real pole position for personal adventures in the Arctic. Ice, icebergs and glaciers surround us here all year round.
In summer, whales visit the natural harbor right next to the camp and the midnight sun covers the mighty icebergs in a golden light.
In autumn and winter, the magical northern lights Aurora borealis are more intense here than almost anywhere else, and snow and pack ice cover the mountains and the fjords.
The Icecamp is located at the mighty Sermilik Fjord, the second largest ice fjord in the world!
Location    65.78,905 N 037.87,795 E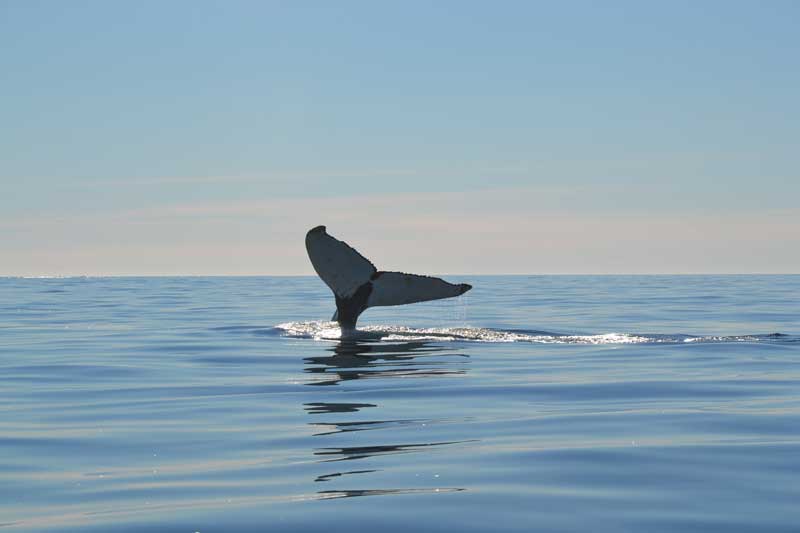 Which Greenland highlight is the one you want to explore most?
Nature
The highly arctic nature of East Greenland is hard to grasp.
Mountains, fjords, coastline, islands, glaciers and the mighty inland ice form a symphony that must be experienced.
Wildlife
In the morning, when it is still quiet in the camp, you can hear the blasts of gigantic humpback whales, which often migrate directly into the bay.
On our tours we observe seals and, with luck, polar bears.
Activities
It is the right place to simply enjoy and let the vastness of nature work its magic on you.
But it's also a place to be active. Hiking, boat tours, kayaking, diving and fishing are just a few of the options.
The Icecamp – home of your Greenland adventure
Since the Icecamp can only be reached by boat in summer and by dog ​​sled or snowmobile in winter, the summer season extends from July to mid-September and the winter season to March and April.
The Icecamp offers space for up to 10 guests. Accommodation is in authentic Greenlandic hunting cabins, each for up to two guests. The kitchen is in a spacious wooden hut, where we serve meals, there is equipment for giving lectures and you can relax in a comfortable seating area. Food is often prepared with local ingredients – especially fresh fish.
And like all huts in the Icecamp: if you look out of the window, ice and light have created a new work of art every time for you.